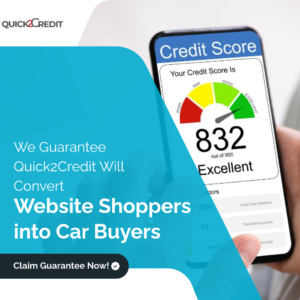 The amount of revenue lost because automotive websites fail to convert shoppers into leads can vary depending on various factors, such as the size of the dealership, the volume of website traffic, the conversion rate, and the average value of a sale.
However, it's safe to say that the potential revenue loss from failing to convert website shoppers into leads can be significant. According to a report by Cox Automotive, dealerships in the United States spend an average of $640 per car sold on advertising and lead generation. If a dealership is not effectively converting website traffic into leads, it's likely that they are not getting a good return on that investment.
Another report by DealerSocket found that dealerships that responded to leads within 5 minutes had a 78% higher conversion rate compared to those that responded within 30 minutes. This suggests that even small improvements in lead generation and response time can have a significant impact on revenue.
It's difficult to estimate the exact amount of revenue that is lost due to automotive websites failing to convert shoppers into leads, but it's clear that there is a real potential for missed sales opportunities and lost revenue if car dealerships are not effectively engaging with their website visitors and generating leads. With this in mind, high-quality conversion tools like Quick2Credit should be a staple on all dealership websites. Especially given the market shift away from coveting consumers based on trade values.