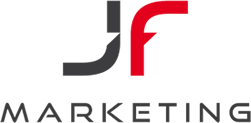 About JF Marketing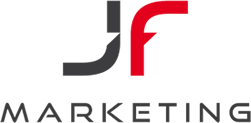 Marketing is about people. The purpose of any marketing plan is to identify the best prospects, deliver compelling messaging,
and then make the vehicle for the responses user-friendly.
A successful marketing campaign is an equitable exchange of valuable information between a potential customer and a business.
Our specialty at JF Marketing is making that connection.
Powered by TransUnion's credit database
Quick2Credit converts your hard-earned
website traffic into actionable
leads sent directly to your CRM
and follows up automatically using
text, email, and direct mail for 30 days.
We all like email because it's quick and inexpensive. Now you will love email because our Textium enhanced emails deliver actionable leads. Opens and clicks are no longer good enough. Get actionable leads you can call delivered directly to your CRM in real-time.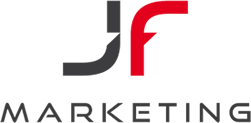 Quick2Trade is the only trade product that
fully integrates texting technology and
allows our clients to add a trade tool
to traditional efforts through the use of a
keyword.
Textium is direct mail's brilliant best friend. It brings this exceptionally targeted platform into the 21st century by integrating texting. Our expert use of TEXTiUM has increased our client's response rate by up to 100% and delivers real-time leads to your CRM.

Powered by TransUnion, Quick2Credit allows you to offer your web visitors their Free Credit Score and an automotive pre-qualification instantly based on 8 pre-set tiers.
Click to "Read More Details" and see what makes Quick2Credit the best pre-qualification tool available. We help our clients maintain a high gross profit and CSI at the same time.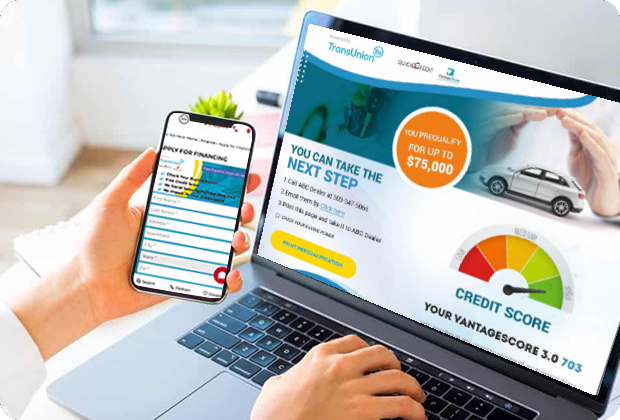 Every single piece of direct mail that is being sent in this country today needs to have text engagement. There is no question this elevates response and delivers the highest possible lead quality. Click "Read More Details" below to get more information on text-enhanced direct mail.
Database/Conquest Buy Back Letters
Database/Conquest Service Letters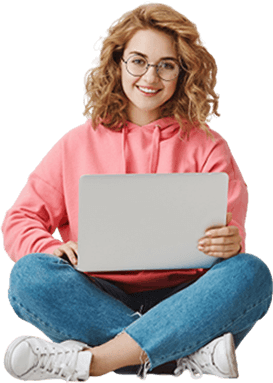 Email Marketing For a Mobile World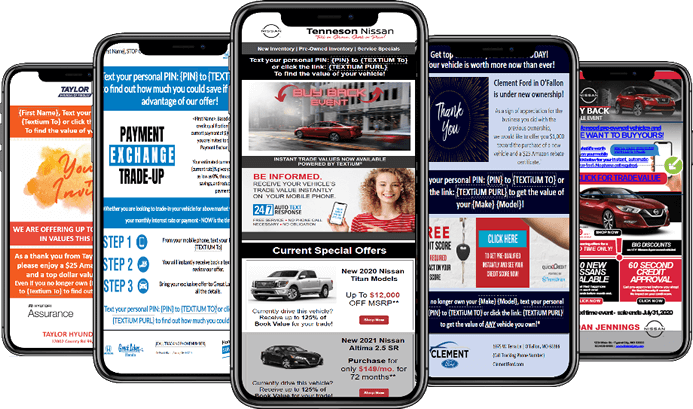 Sales, Service, Credit
Combination of offers to suit any recipient
Event Matching
Artwork matching other marketing
Credit Target
Designed to push traffic to Quick2Credit
Trade Target
Drives traffic to Quick2Trade
Service Offers
Re-engage lost service prospects

Trade values are a cornerstone of any car deal. There are 3 key issues with most trade tools: One, they require too much vehicle information. Two, they don't deliver accurate cell phone numbers. Three, they can't be used outside of digital marketing.
What Makes Us Better?
Instant trade value using only VIN or license plate
30 Days of triggered follow-up
Dealer selected keywords that can be integrated into all marking including traditional pieces like radio, TV, billboards, and point of sale materials.
What Do You Get?
All leads are sent directly to your CRM with a 100% accurate cell phone number every time
Your keyword and local text-to phone number
Unlimited lead volume
30 days of triggered follow-up
Tangible high-quality direct marketing is used to re-engage current sales and service consumers that are in their prime trade cycle. Our exclusive format is far more welcoming and presents itself as a friendly touchpoint to vs a stark sales pitch.
Leads are sent directly to your CRM based on a text response.
All phone calls and "link clicks" are tracked and reported on.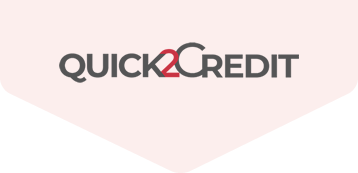 Quick2Credit's objective is to convert your web traffic into high-quality leads using TransUnion data. In addition, it's designed to follow up with all leads using multiple marketing verticals to assist with conversions. Finally, Quick2Credit gathers feedback directly from the customers on your dealership's progress.
High-quality leads are sent directly to your CRM.
Provides consumer feedback on dealership efforts in the areas of engagement, appointment setting, and sales.
Monthly Average Top Dealer
261 Leads / 6.731 Million In Pre-Quals Per Month
Monthly Average All Dealers
45 Leads / 1.29 Million In Pre-Quals Per Month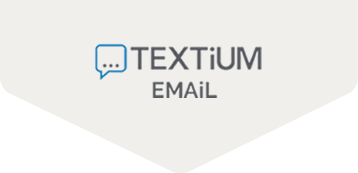 TEXTiUM- enhanced email delivers real-time actionable leads. Clicks and opens can't be solicited by your sales and BDC teams. Our emails deliver real leads to your CRM. These interested parties are identified through their actions and delivered with 100% accurate cell phone numbers.
Leads are sent directly to CRM based on a text response.
We also track opens and clicks but our goal is REAL leads.