Quick2Trade is the only trade product that fully integrates texting technology and allows our clients to add
a trade tool to traditional efforts through the use of a keyword.
Trade values are a cornerstone of any car deal. There are 3 key issues with most trade tools:
One, they require too much vehicle information. Two, they don't deliver accurate cell phone numbers.
Three, they can't be used outside of digital marketing
What Makes Us Better?
Instant trade value using only VIN or license plate
30 Days of triggered follow-up
Dealer selected keywords that can be integrated into all marking including traditional pieces like radio, TV, billboards, and point of sale materials.
What Do You Get?
All leads are sent directly to your CRM with a 100% accurate cell phone number every time
Your keyword and local text-to phone number
Unlimited lead volume
30 days of triggered follow-up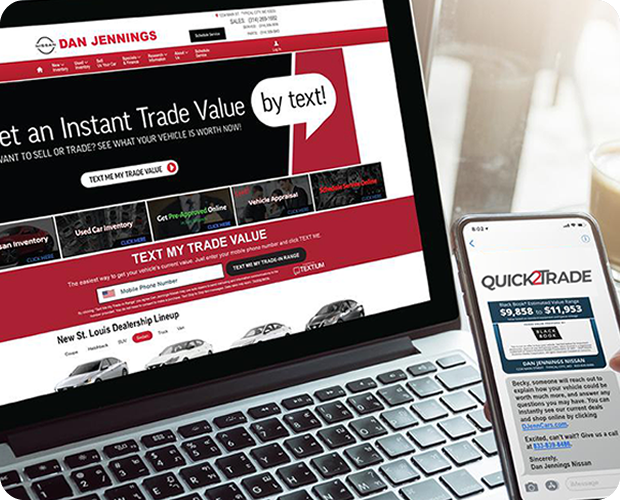 Increased sales volume with Automated Cadence follow-up from Quick2Trade
Your BDC may forget about leads, but Quick2Trade never does
Quick2Trade verifies that each interested shopper is contacted, converted & sold status
Hot notifications identify anxious buyers & instantly notify the dealer's CRM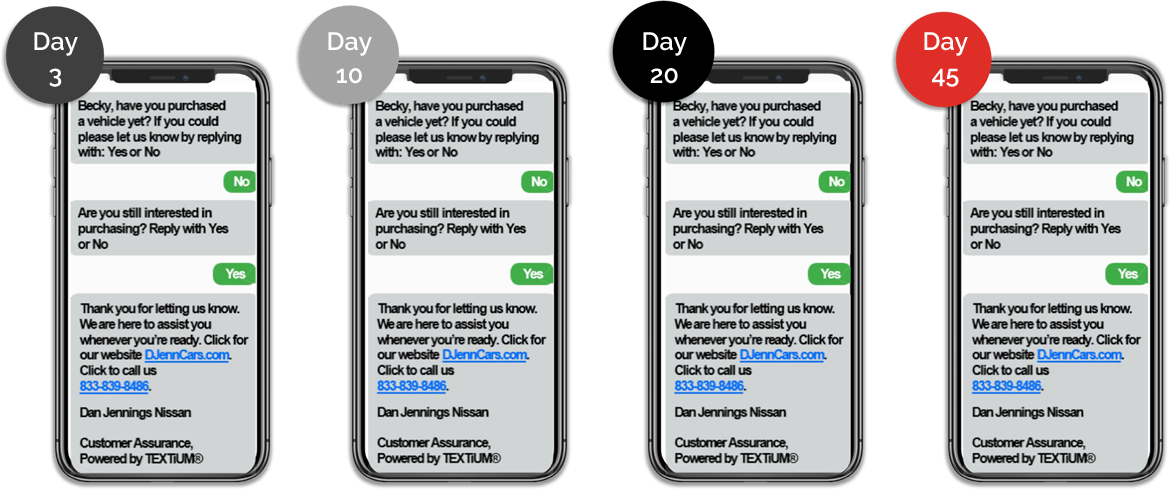 NOTE: Day 20/45, if the customer answers "Yes, I'm still interested", a HOT Notification is sent to the dealer's CRM
"Quick2Trade definitely takes trade-in tools to the next level. Most trade-in tools just go on your website, and really don't
drive customers to your lot. With Quick2Trade, you can market trade-ins in all your advertising with the keyword, from e-mail blasts,
direct mail, repair orders in your service departments, social ads, PPC — anything you do, it drives traffic.
We have been very happy with the results."
"What we love the most about Quick2Trade is how it has helped our BDC Department stop chasing down bad leads and customer information.
It has saved us so much time in that department, & my BDC staff loves the leads they are getting because each lead has the correct
mobile number, name, and vehicle info. We are seeing great results with Facebook, Messenger, Service, Direct Mail, Email, Website, etc.
It's incredible that we no longer have to rely on just our website to generate trade-in leads. Love it."