The Most Tech You Can Pack Into A Social Event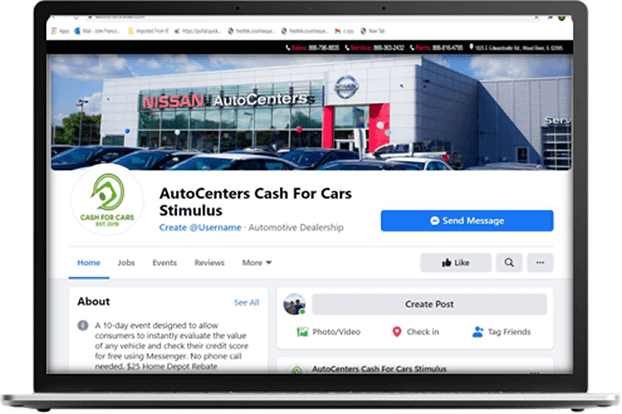 Target your DMA, "Look-Alike Audiences", Special Audiences,
as well as your Sales, Service, and CRM databases on
Facebook.
We build and run custom ads featuring your store's
success and unique buying features.
We build a custom Facebook event page that features
sales events like "Cash For Cars Stimulus".
A live BDC will engage with the consumer (24/7) via Facebook
messenger and drive them to our optional conversion tools:
Quick2Credit and Quick2Trade.
All leads are sent directly to your CRM.
We will also deploy event emails featuring TEXTiUM's
TiV(Trade-in Values) Technology to up to 10,000 of your
sales, service.